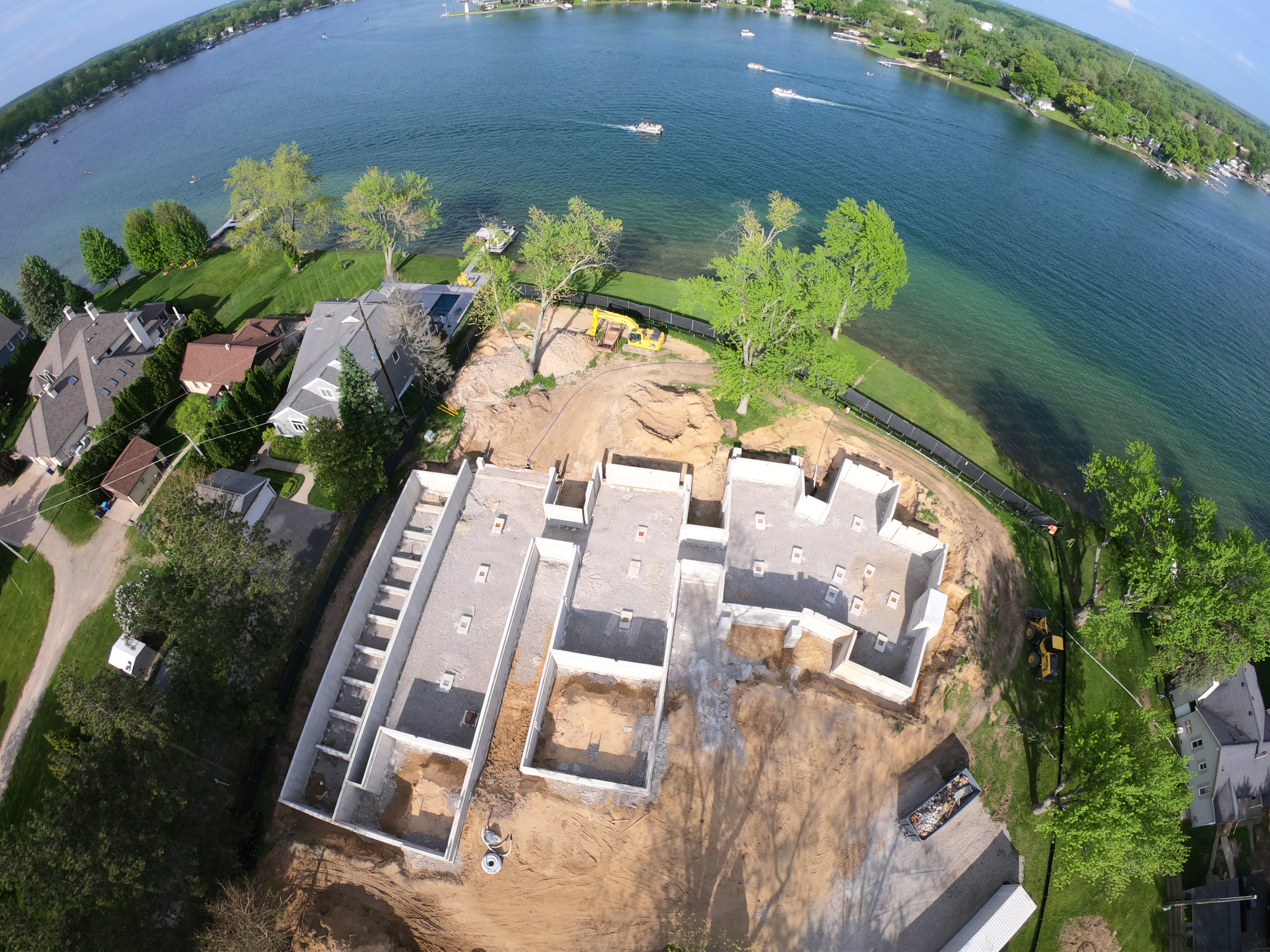 Recently, the team at Rock Foundations has been busy setting the foundation for a beautiful home on beautiful Lake Fenton. We can handle projects, no matter the size.
With a surface area of 845 acres, Lake Fenton is considered one of the largest lakes in Genesee County. It is surrounded by beautiful neighborhoods and is a part of the Lake Fenton School District. The deepest part of the lake reaches a maximum depth of over 90 feet, and many scuba divers enjoy diving there. For those who enjoy fishing, there is an excellent population of largemouth bass, rock bass, smallmouth bass, panfish, black crappie, bluegill, northern pike, walleye, sunfish and yellow perch.
Interested in building your own home on Lake Fenton? Send us an email or give us a call at 810-215-1500.